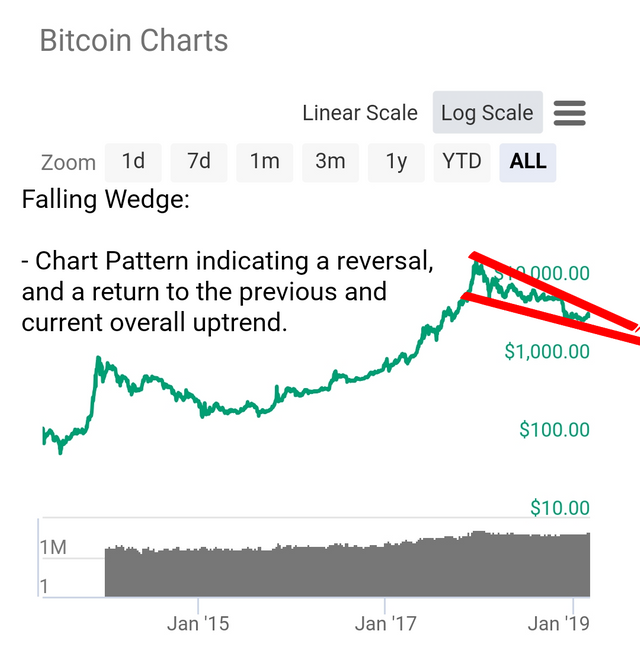 Bitcoin technically entered a Bear Market in February of 2018 after dropping over 20% from it's All-Time High of around $20,000 USD (two months after the initial drop in price), but the overall trend spanning since 2010 may be bullish and might have remained bullish overall this entire time with the recent Bear Market being nothing more than an overly long correction before Bitcoin continues it's overall Bullish and upward trend toward $20,000 USD again and possibly higher.
If that is the case, the overall upward trend in Bitcoin might continue soon, and could cause the price of Steem to increase too (maybe even surge).
Furthermore, if the price of Bitcoin goes above the upper red line on that graph, it might be confirming this theory and could lead to a commencement in Bitcoin's current (or prior) uptrend. It might also lead to a surge in volume.
In the case of this possible forecast, the chart is showing a Falling Wedge which could indicate that the prior and current overall trend is still up, with the commencement of the uptrend right around the corner and possibly at the door.
Nothing is guaranteed though. This isn't financial or profession advice of any kind. It is only an idea and a possibility, not necessarily true but time will tell.